System Expert provides extensive on-line help and documentation capabilities.
The on-line documentation is comprised of over 500 text pages providing explanations and illustrations that assist in understanding the information provided by the System Expert service.
Although the on-line documentation is designed to provide an excellent means of obtaining just-in-time explanations and training on complex system management activities, users will also find valuable information on general system management guidelines and common system administrator activities.
The following illustration provides an example of the on-line documentation and its integration with the Netscape graphical report viewer.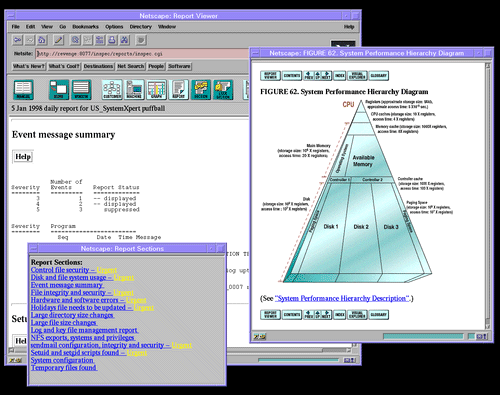 The online documentation provides over 50 tables and 75 figures for the user. In addition, a visual explorer is available for easy navigation of the information provided within the documentation.