The File Selection dialog box appears to let you select the .CATAnalysis document you want to compute.
In this particular example, you can select the sample00.CATAnalysis from the samples directory and click OK in the File Selection dialog box.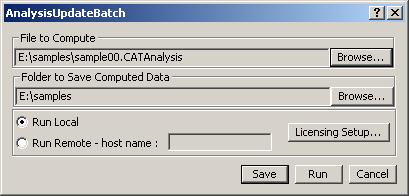 Note that the Folder to Save Computed Data field is automatically updated.
By default, this folder is the same as the .CATAnalysis document.
You can change the default folder.