Electrical Mapping

This tab deals with the catalog and objects mapping:
Catalog/Electrical objects mapping
In order to valuate the keywords automatically when the devices are stored in the catalog with their properties, you need to define a mapping between keywords of each family and the attributes of the component type.
Catalog

The drop-down list or the Browse button

lets you define the catalog of interest.
This information is displayed in the Electrical Process Interfacing tab.
Define the corresponding type for each family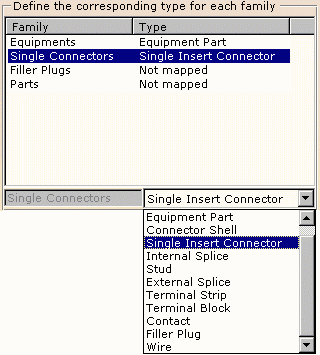 Associate an electrical Type to the currently selected Family, to do so:
select a family
then use the combo list to select the corresponding type.
Define the corresponding attribute for each keyword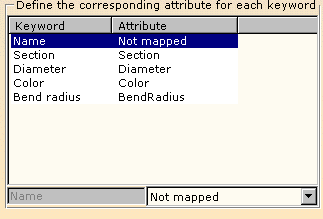 Define for each Keyword the corresponding reference Attribute:
select a keyword
then use the combo list to select the corresponding attribute.

By default, these options are cleared.

The mapping definition can be set by the administrator.
In this case it can also be locked.

To get more information about the Administration Mode in CATIA, refer to Infrastructure User's Guide.