Operator Panel and Control Keys

Operator Panel and Control Keys


The operator panel and control keys provide a way for you to:

 Change the tape library operational mode to:

 Off-line
 Diagnostic off-line
 On-line

 Initiate an activity to:

 Move a cartridge
 Begin confidence testing
 Enable the serial interface to perform remote diagnostics

(below) Figure 19 shows the operator panel and control keys on the front door.

The tape library control keys and operator panel can be configured for either a scrolling presentation or menu/cycle presentation.

In the scrolling presentation, you can move an arrow up or down to choose the operation and options.

In the menu/cycle presentation, you can select the desired operational menu, choose an operation option, and initiate the operation.

The tape library default is the scrolling presentation; however, you can change to the menu/cycle presentation when running setup.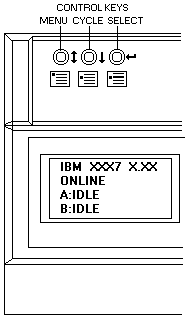 Figure 19. Control Keys and Operator Panel 
---
Back to  

Please see the LEGAL  -  Trademark notice.
Feel free - send a 

  for any BUG on this page found - Thank you.