1080 Power Switch and Bay Eject Lever (TP-770 - 9548/49)

Power Switch and Bay Eject Lever




1 : Power Switch
2 3 4 : Eject Lever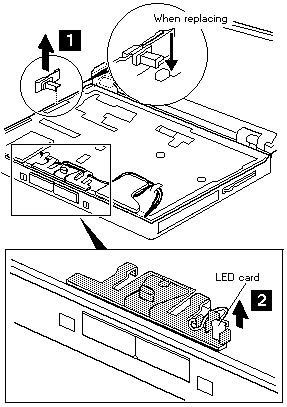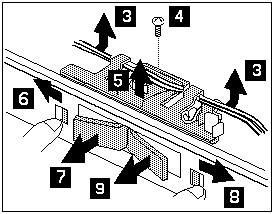 | Step | Size (Quantity) | Color | Torque |
| --- | --- | --- | --- |
| 4 | M2.5 x 4 mm , Nylon (1) | Yellow | 4 kgcm |

NOTE: Make sure you use the correct screw and tighten the screw to the torque specified. Do not use the screw that you have removed, use a new screw.

When replacing:

 Be sure to distinguish the right and left bay eject lever, then replace the correct lever.

 If you have replaced the right lever, open and close it at least twice to ensure  that it is seated in the correct position. The right lever must touch the sensor switch  correctly. Incorrect placement of the lever can damage the switch, thereby causing the  bay LED not to work.

 

 Follow the procedure shown in the figure. After replacing the bay eject lever  assembly, make sure that both levers pop out.

 

 Following figure shows the speaker cable route.

 

---
Back to  

Please see the LEGAL  -  Trademark notice.
Feel free - send a 

  for any BUG on this page found - Thank you.