1130 LCD Panel (2640)

1130 LCD Panel


DSTN Panel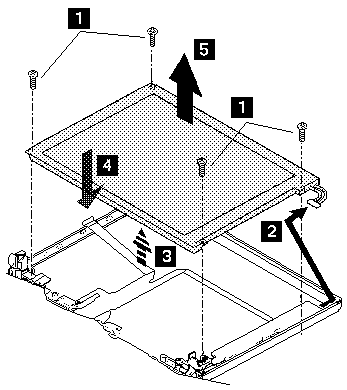 | Step | Location (Quantity) | Length |
| --- | --- | --- |
| 1 | LCD Panel (4) | M2.5 x 6mm Flat head |

When replacing

Connect the LCD connector to the inverter card by lining them up straight.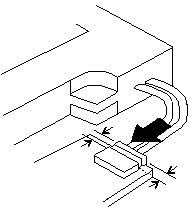 TFT Panel

NOTE:

 For Model 560, use only the TFT 1 LCD.
 For Model 560E:

 When replacing the entire LCD assembly, use only the TFT 2.
 When replacing the an individual LCD FRU, use either the TFT 1 or TFT 2  depending on what the other LCD FRUs in the assembly are using.


To distinguish the TFT 2 panel, see the shape of its cable shown in the circle.

TFT 1 (P/N 12J1600)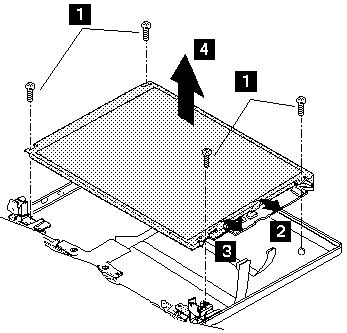 TFT 2 (P/N 11J9626)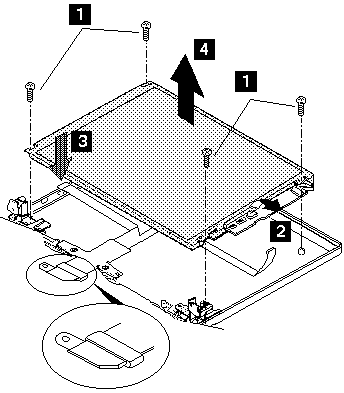 | Step | Location (Quantity) | Length |
| --- | --- | --- |
| 1 | LCD Panel (4) | M2.5 x 6mm Flat head |

NOTE: There are two types of rear covers for the Thinkpad 560 TFT LCD unit. Make sure which type you have and follow the relevant information.

 if there are bosses on the rear cover, put each boss into each hole of the LCD panel assembly.

 

 If there are no bosses on the rear cover, assemble the panel as shown in the following figure.


NOTE: The difference between A and B must be less than 0.4 mm.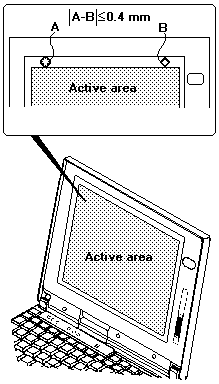 ---
Back to  

Please see the LEGAL  -  Trademark notice.
Feel free - send a 

  for any BUG on this page found - Thank you.