2190 LCD Assembly
2190 LCD Assembly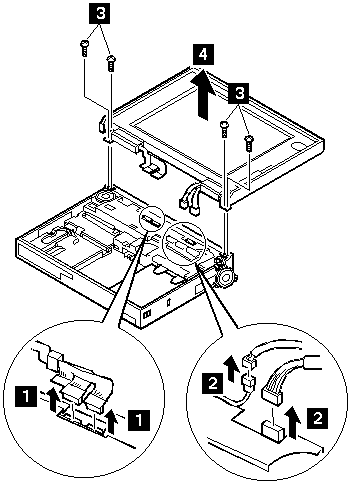 NOTE: When removing the LCD cables 1, pull the connector straight up. Incorrect handling can damage the connector.

Use the following table for reference when replacing parts.

| Step | Location (Quantity) | Length |
| --- | --- | --- |
| 3 | LCD hinge (4) | 4 mm |

NOTE: Make sure you use the correct screw. Screw Size Chart

To Clean the LCD Gently wipe the LCD with a dry, soft cloth. Do not use alcohol or detergent to clean the LCD.

To avoid damaging the LCD, do not scratch or apply any force to its surface.



  please READ - see

---
Back to  

Please see the LEGAL  -  Trademark notice.
Feel free - send a 

  for any BUG on this page found - Thank you.