1090 LCD Assembly
1090 LCD Assembly

If the LCD breaks and the fluid from inside the LCD
gets into your eyes or on your hands, immediately wash the affected areas with water for at least 15 minutes. Seek medical care if any symptoms from the fluid are present after washing.
Caring for the LCD
 When cleaning of the LCD becomes necessary,  gently wipe the LCD with a dry, soft cloth.  Do not use alcohol or detergent to clean the LCD.
 To avoid damage to the LCD,  do not scratch or apply any force to its surface.
 Do not put anything on the surface of the LCD.
 Do not pull the LCD cable.  The cable can be damaged if it is disconnected  without releasing the latch.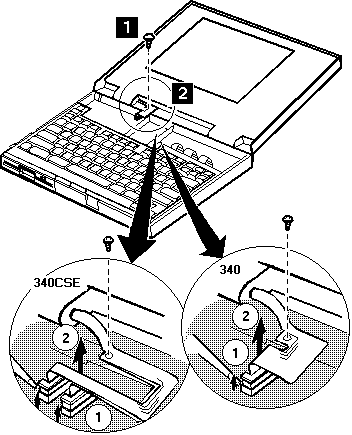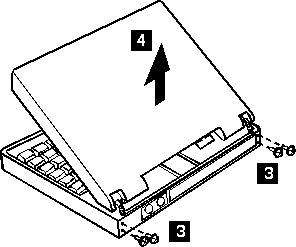 Use the following table for reference when replacing parts.

| Step | Location (Quantity) | Length |
| --- | --- | --- |
| 1 | LCD cable (1) | 6 mm |
| 3 | LCD hinge (4) | 8 mm |

NOTE: Make sure you use the correct screw. Screw Size Chart
---
Back to  

Please see the LEGAL  -  Trademark notice.
Feel free - send a 

  for any BUG on this page found - Thank you.