The image below shows the length rule table for the Tubing Design product. Tables for other applications will have different entries but operate in the manner described below.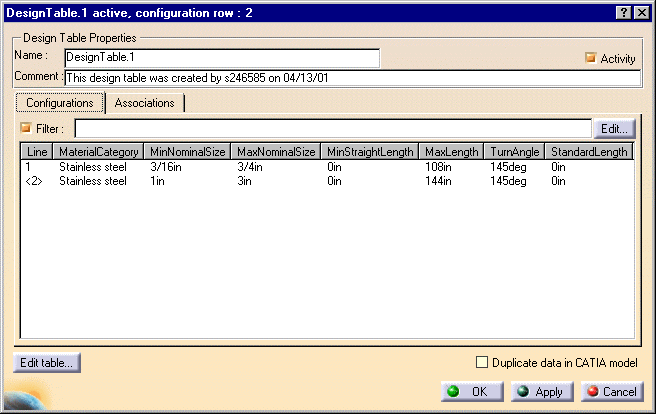 Column headings MaterialCategory, MinNominalSize and MaxNominalSize contain the input data. If you are adding an entry then enter the relevant input data in these columns. The columns MinNominalSize and MaxNominalSize represent a range.
The column MaxLength contains the output data. Enter the relevant output data in this field. Data in the columns MinStraightLength, TurnAngle and StandardLength is not used for any rule as of R10.