To delete an end cut:

Double click the stiffener with the end cut to be deleted.

The Stiffener dialog box displays.

Right click the End Cut to be deleted, and select Delete End Cut.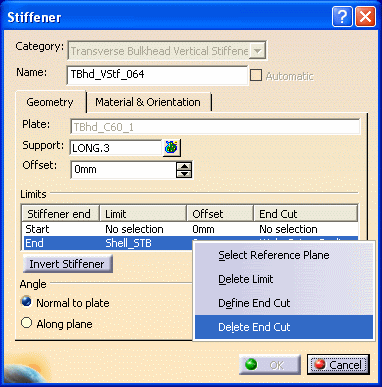 The end cut is deleted. No Selection displays under the End Cut column.

Click OK to close the Stiffener dialog box.