To delete a slot:

Click the Slot button, and select the appropriate plate (the Penetrated Element) in your 3-D session.

The Slot dialog box displays, listing all the slots placed for the selected Penetrated Element.

Select and right click the Penetrating Element for the slot you want to delete, then select Delete Slot.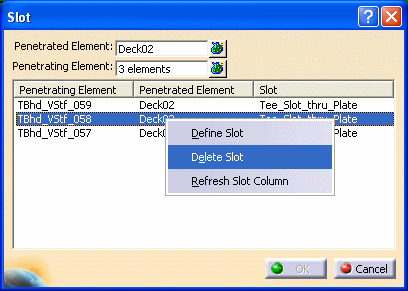 The Slot dialog box redisplays and shows NONE (under Slot) alongside the deleted slot.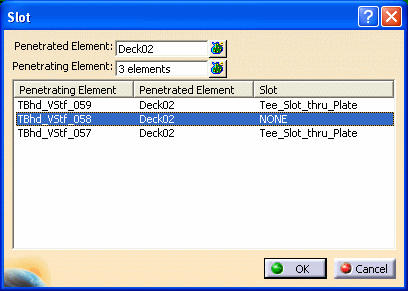 Click OK to close the dialog box.
For Structure Detail Design:
The selected slot in your 3-D session is deleted.

For Structure Functional Design:
In the 3-D session, the blue square, which represents the slot, is deleted.