mesh
A mesh consists of a set of meshal faces (triangles) which represent the surface of a 3D model.
A triangulation is computed to describe the neighborhood relation of all points.

A mesh can be used to check the quality of the points, or can be processed in other applications.

A mesh may present some irregularities such as:
Corrupted triangles, i.e. triangles that have the same vertex twice,
Duplicated triangles, i.e. triangles that share the same three vertices,
Non-manifold edges, i.e. edges shared by more than two triangles,
Non-manifold vertices, i.e. vertices shared by two or more connected shells.
A mesh may also present some structural problems such as:
Orientation problems, i.e. all the triangles are not oriented in the same direction,
Isolated triangles, i.e. triangles belonging to small connected areas of the mesh,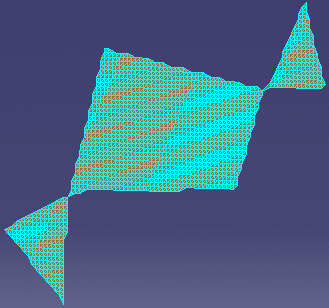 Disconnected zones, i.e. the mesh is made of several disconnected zones,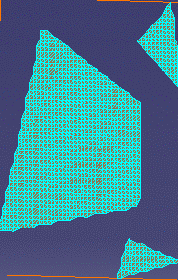 Triangles with long edges.