Define the Power Copy as you wish to create it.
The Definition tab presents its components in the 3D viewer.
The Inputs tab lets you rename the reference elements making up the Power Copy.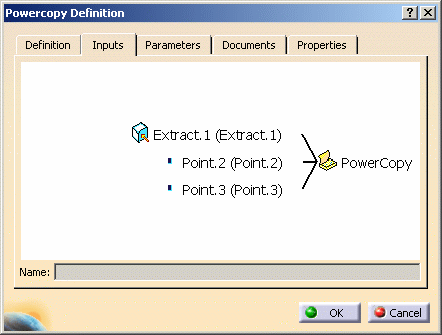 You can do that for clarification purposes as to their roles, by selecting the elements in the viewer and entering a new name in the Name field.
The Parameters tab lets you define which of the parameter values used in the Power Copy you will be able to modify at instantiation time.
Simply check Published and use the Name field to give a more explicit name to the element.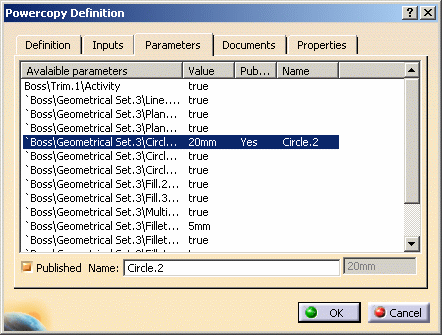 The Properties tab lets you modify the icon identifying the Power Copy in the specifications tree.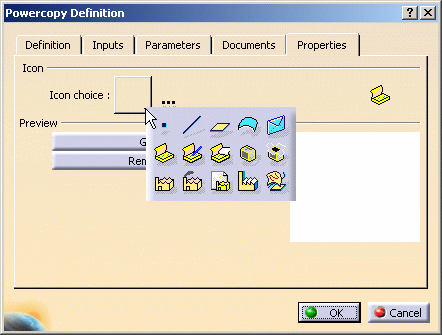 A subset of icons is available from the Icon choice button.
If you click ..., the Icon Browser opens, giving you access to all the graphic icons installed with the CATIA software.
Click Grab screen to capture an image of the Power Copy to be stored with its definition in the catalog (see Saving Power Copies into a Catalog).
Click Remove preview to delete the image captured using Grab screen.