If it is not displayed, open the Getting_Started1.CATPart document.
Double-click Sketch.2 from the geometry.
The sketch is displayed in the Sketcher workbench.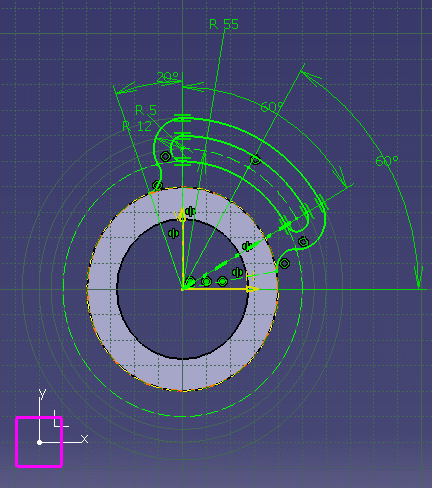 Select Output.1 from the specification tree to have it highlighted in the geometry area.
This output is based on Line.2.
Double-click Angle.26 value to edit its value.

In the dialog box that appears, change 60 to 90 deg.

Click OK to confirm the new value.
This constraint affects Output.1 orientation.
Click Exit Workbench in the Workbench toolbar.
You are now back in the Part Design workbench and the sketch is displayed.