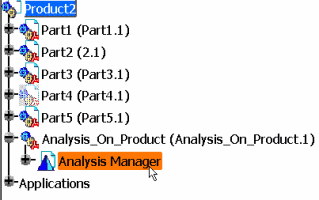 You automatically enter the DMU Engineering Analysis Review workbench.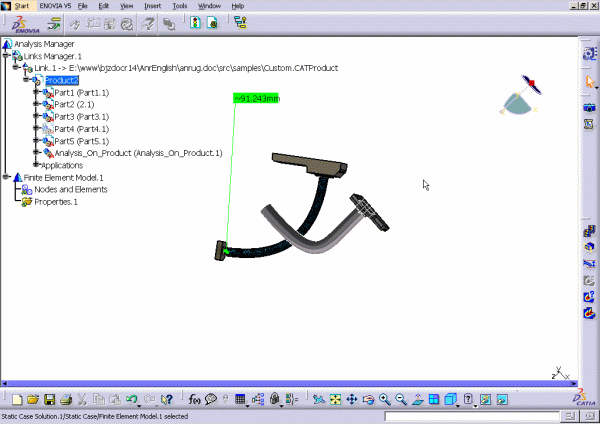 In the specification tree, you now have access to the following features: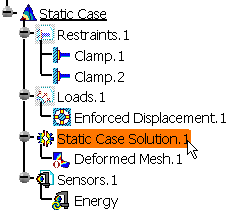 You are able to:
browse any of the specifications in order to return information on the computation hypothesis.
manage the display of existing images included in the CATAnalysis document.
generate standard images (mesh, deformed mesh, translational displacement magnitude and Von Mises stress).
edit any image in order to visualize results on pre-defined groups of finite elements.
use Tools (animate, examine results in a cut plane, scale the deformed mesh amplitude, global or local extrema, manipulate the color palette, layout images).