LAN Card

LAN Card

Note:
While transfering the data, the 'Act' LED emits light to indicate a ready state and the link indicators '10 Link' or '100 Link' specifies the current line transmission speed.

Depending on the 10Base-T/100Base-T connections to unshielded twisted-pair (10Base-T, UTP) or unshielded twisted-pair (100Base-T, Catagory 5), the transmission speed will be auto-detected.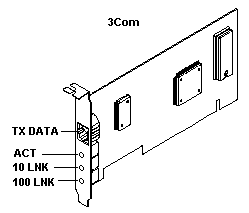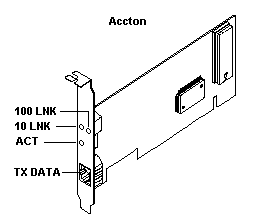 ---
Please see the LEGAL  -  Trademark notice.
Feel free - send a 

  for any BUG on this page found - Thank you.