Adapter Cards (Aptiva 2165, 2190 - SL-A)

Adapter Cards

Installing Adapter Cards 

 Remove the screw that secures the adapter card slot cover. Then remove the slot cover.
 Align and insert the adapter card into the adapter card connector.
 Secure the card with the card retainer and screw that you removed in the first step.
 Reinstall all hardware and screws that you removed prior to the Installation of the adapter card.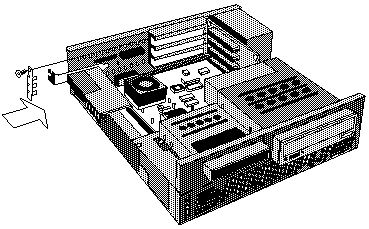 Removing Adapter Cards 

Follow these steps to remove an adapter card:

 Position the system unit so that the card is accessible to you.
 If the adapter card has cables, disconnect them. Be sure to take note of where the Cable are connected.
 You will have to reconnect these cables when you reinstall the card.
 Remove the adapter card screw
 Firmly hold the adapter card and carefully pull it from the card connector.
 If you are not reinstalling the card, reinstall all hardware and screws that were removed prior  to the removal of the adapter card.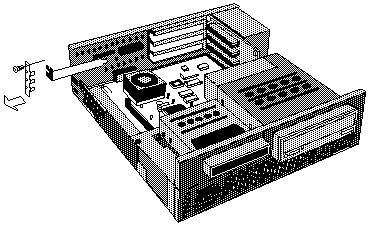 ---
Please see the LEGAL  -  Trademark notice.
Feel free - send a 

  for any BUG on this page found - Thank you.