External SCSI Devices


External SCSI Devices


NOTE: You cannot use both internal connectors on the SCSI-2 adapter and also use the external connector. For disk-array models with the SCSI-2 Fast/Wide PCI-Bus Adapter, you cannot use the internal channel 1 connector and the external connector at the same time. If you intend to use the external connector, connect internal SCSI-2 devices to the internal channel 2 connector. See the following figure.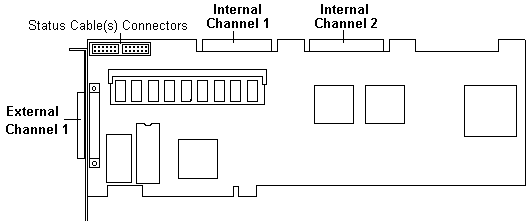 ---
Please see the LEGAL  -  Trademark notice.
Feel free - send a 

  for any BUG on this page found - Thank you.