Viewing Merge Group Numbers and Other Cluster Information

Viewing Merge Group Numbers and Other Cluster Information




To view the merge group numbers and other cluster information, click on the

  icon
on the tool bar or select High Availability from the Advanced pull-down menu and then select Manage Merge Groups.
A screen similar to the following appears.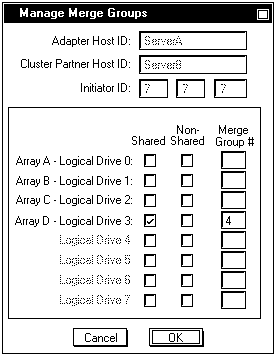 In this case, this screen will be for viewing only. Information can be read, but not accessed.
---
Please see the LEGAL  -  Trademark notice.
Feel free - send a 

  for any BUG on this page found - Thank you.