Diagnostics Panel LEDs

Diagnostics Panel LEDs

The following illustration shows the LEDs on the diagnostics panel inside the server. See 'Control Panel System Error LED' for information on identifying problems using these LEDs.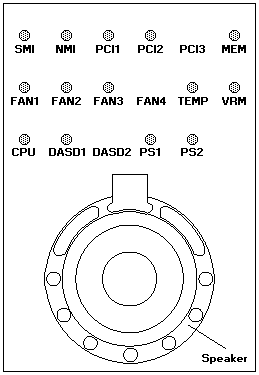 To replace the diagnostics panel LEDs, you must replace the interior LED and speaker assembly, see 'Interior LED and Speaker Assembly'.
---
Please see the LEGAL  -  Trademark notice.
Feel free - send a 

  for any BUG on this page found - Thank you.