Viewing the Configuration

Viewing the Configuration

The View Configuration choice provides configuration and status information about the logical drives.

When you select View Configuration from the Main Menu, a screen similar to the following appears. You can view the number and size of logical drives installed, RAID level, current state, stripe unit size, write policy, read-ahead status, and the date that the logical drive was created.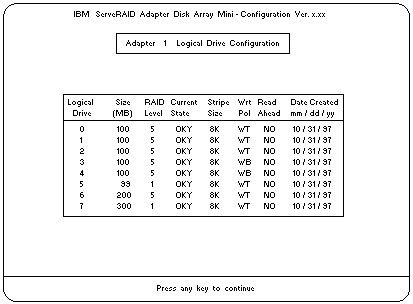 ---
Please see the LEGAL  -  Trademark notice.
Feel free - send a 

  for any BUG on this page found - Thank you.