Operational Parameters

Operational Parameters

The Operational Parameters window (see below Figure 4) shows the current values or status of many system components monitored by the Advanced Systems Management Adapter. Available values include:

 Power supply voltages (for +5 Volt, +12 Volt, and -12 Volt).
 Current temperatures and threshold levels for far-end adapter  card, center adapter card, and microprocessor.
 System state (including O/S started, O/S running, POST started,  POST stopped (error detected), and system powered off/state  unknown).
 System power status (on or off).
 Power on hours, total number of hours that the system has been  powered on.
 (This is a cumulative count of all powered-on  hours, not a count of hours since the last system restart).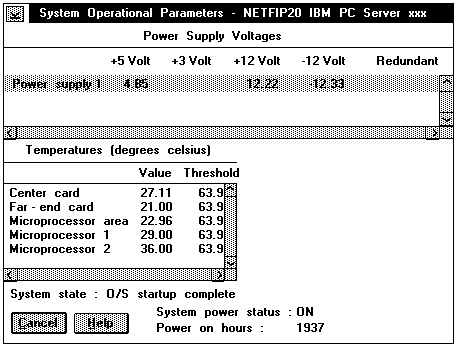 Figure 4. The Operational Parameters window

Note: Some temperature monitors are available only on some IBM systems.
For a list of systems that support additional temperature monitors, see 'Supported Advanced Functions'.
---
Please see the LEGAL  -  Trademark notice.
Feel free - send a 

  for any BUG on this page found - Thank you.