Switch Locations - System Board (ThinkPad i Series 1400/1500)

Switch Locations

There are two switches found on the system board.
Refer to the figure below on how to set these switches.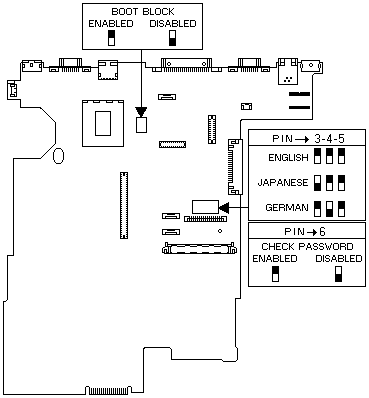 ---
Please see the LEGAL  -  Trademark notice.
Feel free - send a 

  for any BUG on this page found - Thank you.