VR Board ASM 14.1"

VR Board ASM 14.1"




To remove the VR board ASM:

 Disconnect the power cable from the VR board.


 

 Carefully remove the VR board from the display panel.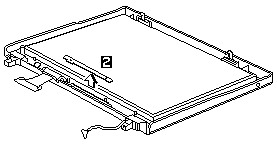 ---
Please see the LEGAL  -  Trademark notice.
Feel free - send a 

  for any BUG on this page found - Thank you.