Battery ASM

Battery ASM

To remove the Battery ASM, press the latch to release, then pull out the Battery ASM.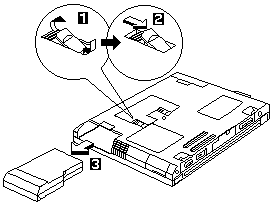 Reverse the steps described above when installing a new battery pack.
---
Please see the LEGAL  -  Trademark notice.
Feel free - send a 

  for any BUG on this page found - Thank you.