Status Indicators (TP 560Z - 2640)

Status Indicators

The system status indicators show the current computer status in different colors (green and orange):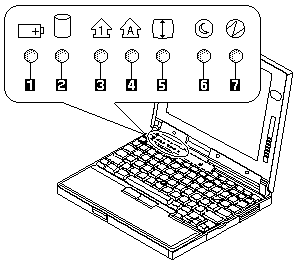 Symbol Color Meaning missing !!!!!
---
Please see the LEGAL  -  Trademark notice.
Feel free - send a 

  for any BUG on this page found - Thank you.