UltraslimBay Device (TP 600/600E - 2645)

UltraslimBay Device

The artwork shows the FDD in the UltraslimBay, one of the CD-ROM drive, DVD drive, battery pack, or HDD with adapter is available in the UltraslimBay.

Turn the computer upside down.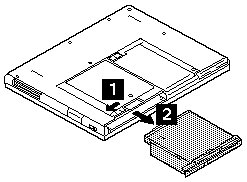 When the security screw is installed

In step -1-, use a 2.5mm allen wrench to remove the security screw.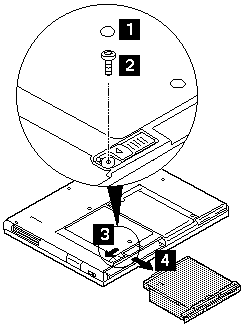 ---
Please see the LEGAL  -  Trademark notice.
Feel free - send a 

  for any BUG on this page found - Thank you.