2010 LCD Front Cover (TP-770 - 9548/49)

LCD Front Cover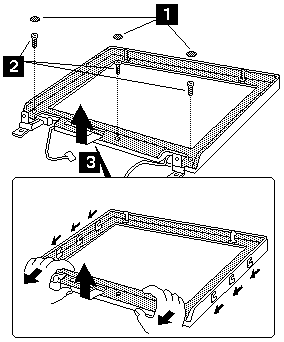 | Step | Size (Quantity) | Color | Torque |
| --- | --- | --- | --- |
| 2 | M2.5 x 6 mm, Nylon (3) | Black | 4 kgcm |

NOTE: Make sure you use the correct screw and tighten the screw to the torque specified. Do not use the screw that you have removed, use a new screw.

When replacing:

Align the LCD front-cover control knob and inverter-card switch to either the leftmost or the rightmost position, so that they engage easily, as shown.
After replacing the LCD front cover, make sure that the control knob works correctly.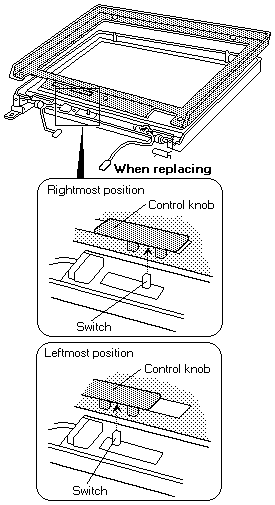 ---
Please see the LEGAL  -  Trademark notice.
Feel free - send a 

  for any BUG on this page found - Thank you.