FPC Cable Connector Type / Removal-Install


FPC Cable Connector Type / Removal-Install

FPC Cable Connector Type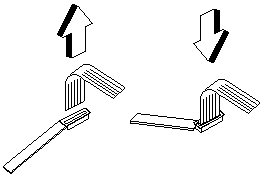 Unplugging the Cable

To unplug the cable, first unlock the connector by pulling up the two clasps on both sides of the connector with a plastic tool. Then carefully pull out the cable from the connector.

Plugging the Cable

To plug the cable back, first make sure that the connector is unlocked, then plug the cable into the connector. With a plastic tool, press the two claps on both sides of the connector to secure the cable in place.
---
Please see the LEGAL  -  Trademark notice.
Feel free - send a 

  for any BUG on this page found - Thank you.