1020 Battery Pack (2625)
1020 Battery Pack
 Disconnect the AC Adapter.
 Open the computer.
 Release the keyboard latches and raise the keyboard.
 Be careful the computer does not fall over backwards as you  remove the battery.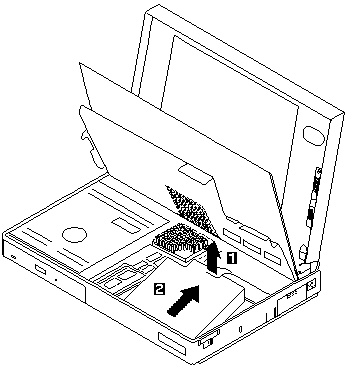 ---
Please see the LEGAL  -  Trademark notice.
Feel free - send a 

  for any BUG on this page found - Thank you.