1060 CPU Card and Memory Card (2524)
1060 CPU Card and Memory Card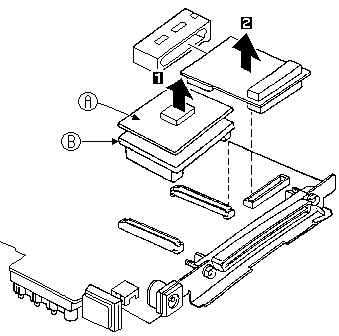 When replacing the CPU, do not hold it on the metal part (A), but hold it on the  P.C.Board (B)
Holding the CPU on the metal part impose a burdon on the whole CPU, which may cause a malfunction.
---
Please see the LEGAL  -  Trademark notice.
Feel free - send a 

  for any BUG on this page found - Thank you.