1.
With your document open, click the Align Vertical button

(for horizontal alignment click Align Horizontal). The Align Component box prompts you to select the first object to align. When you move your pointer over an object a dashed line displays, to help you select the exact location to align.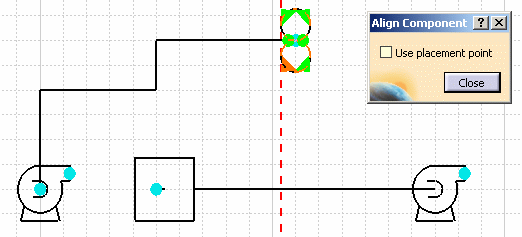 When the option Use Placement Point is unchecked you can align using connectors or the edges of the bounding box. If you check the option then you will only be able to select the placement point.