Open the HVAC CATfct file and follow the above procedure to add HVAC CATPart nozzles.

Select an HVAC shape under HVAC Part (either Round Part, Rectangular Part, Flat Oval Part, Radius Corner Part), and click the Create Subclass button to create a new subclass.

In the Create Subclass dialog box, enter HVACNozzle in the Class Name field.

Because the new HVACNozzle class is a subclass of the HVAC part, it will automatically inherit all the attributes that are defined on the HVAC Part super class. You can add other attributes that are specific to HVACNozzle if needed.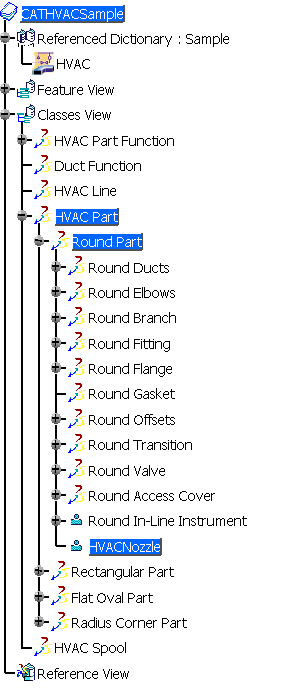 Save the HVAC CATfct file.