The Import Tolerance Analysis Data progress bar appears while the data is being loaded.

The tolerance analysis data is loaded. The data contained in this document is:
Components defining the assembly.
The tolerance analysis resources.
Tolerancing elements:

Supports.
Mechanical joints.
Positioning systems.
Fastenings.
Contacts.
Annotations.
Annotation bags.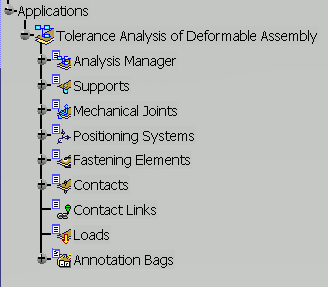 The assembly to be analyzed looks like this.