Rounding up of (AP angle)
When you insert a slider, once you have selected a Reference, the Parameters tab is updated as shown below.
You can then manage the associated Angle Pin angle by defining the parameter named Retraction.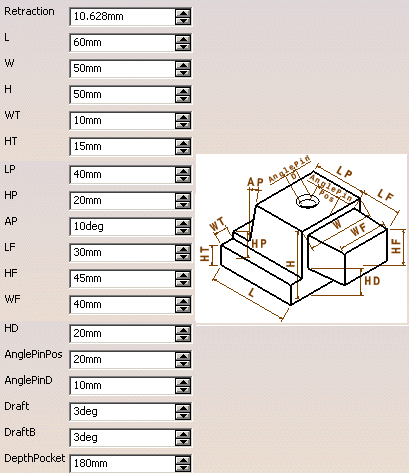 The parameter named Retraction defines the length of retraction of the slider
to avoid collision problem (elimination of undercut) during the ejection process.
In the V5 model of the slider, a line representing the needed axis for the Angle Pin has been created.
The tilting angle (AP angle in the drawing below) of this line is modified when the parameter named Retraction is modified.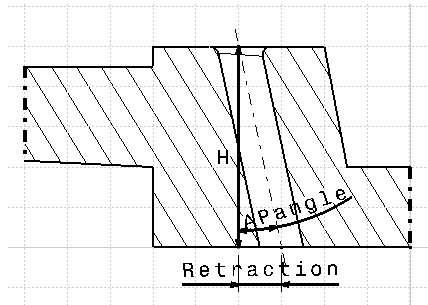 The parameter named H defines the height of the slider.
When parameters H and/or Retraction are modified, the AP angle is modified but its value might not be an exact value in degrees.
Therefore, the value of Retraction is re-computed to allow the rounding up of AP angle. The Retraction field is updated accordingly.