Click Run

to start the time based video simulation. Video simulation of synchronized operation begins. The simulation can be controlled by selecting appropriate command from the Process Simulation tool bar.

The turning operation is visualized: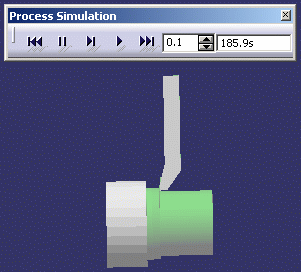 The drilling operation starts as soon as the roughing operation retracts after machining.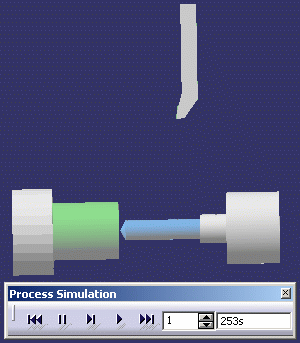 The drilling is carried out: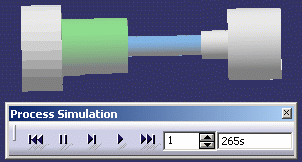 The video result can be saved by using the command Save as CATProduct.
Video analysis can be performed by using the different analysis commands in the Analysis tool bar like Analyze, Video Measure , Measure and Remove Chunks
Collisions can be checked using the command Video Collision Report or saved using the Video Report in External File.
Video Simulation options can be set by using the command (existing in video) Video Options