Select the wall containing the opening that needs updating. The diagram above shows a door that has been moved and is now out of sync with its opening.

The Manage Openings dialog box displays: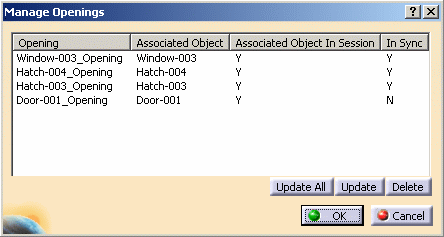 A list of all objects containing openings on the selected wall displays in the dialog box. The opening or openings that are not matched with their associated object are listed as N in the In Sync column.