With your document open, click the Penetration Management button. The Penetration Management dialog box displays.

Select the object (where you want to show the cutouts), either from your document or on the specifications tree. The selected object appears in the Selected object to query field.

Click the Show Cutouts button

. All the cutouts display in your document.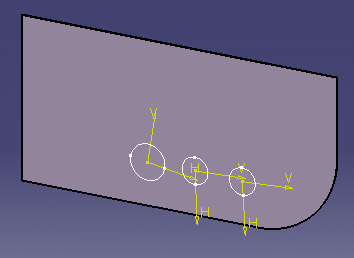 If you click the Show Cutouts button again, the cutouts no longer display in your document.
If the cutouts display when you click Close in the Penetration Management dialog box, the cutouts remain loaded in your session.