Setting Options to load CAD data
Before ENOVIA CAD data can be loaded, certain Manufacturing Hub options must be set.
Enable the loading of CAD data
Select Tools > Options > Digital Process for Manufacturing and click on the Manufacturing Hub tab to display the following page of options: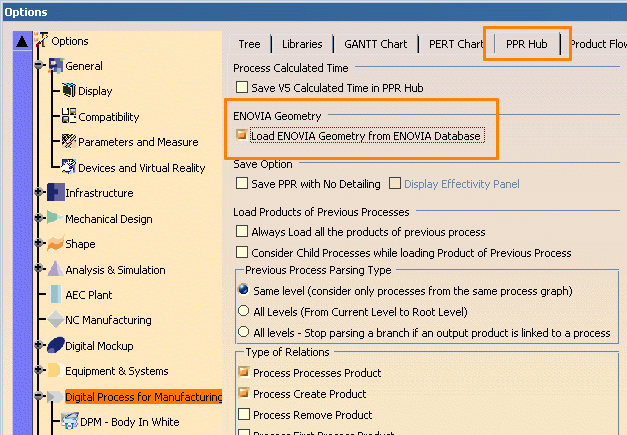 Enable the option "Load ENOVIA Geometry from ENOVIA Database" to load the actual CAD data instead of loading the geometry referenced in Process Engineer.
Enable Cache Activation
In the left frame of the Options page, select Product Structure under the Infrastructure node and click on the Cache Management tab: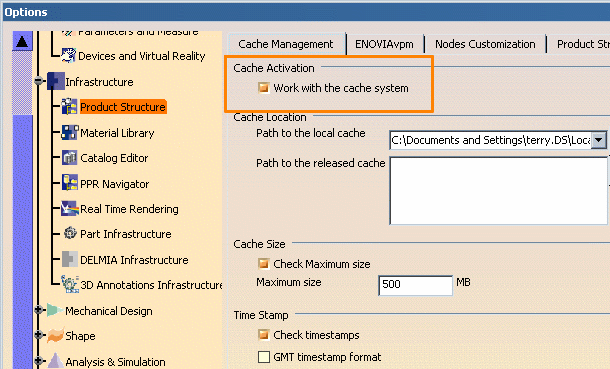 Enable the option Work with the cache system to use the cached CGRs for display, and facilitate switching between visualization and design mode in the product structure environment.