This procedure describes how to use the Place Mode (Z only)

. This provides you with an efficient, easy-to-use tool for placing the manikin in the 3D environment, in accordance with the manikin's referential.
Please note that this capability also applies to the Forearm Model.
This will align the z-coordinate of the manikin's referential with the object selected. The "auto-snap" feature can also be used with this new command.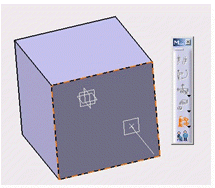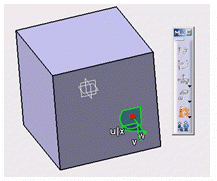 The Place Mode (Z only) will only move the manikin in the vertical, direction, that is, following the world z-axis, still in accordance with its referential.