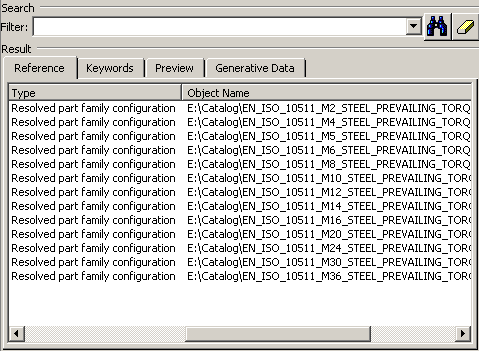 ... and the corresponding reference documents are generated in the folder you specified in the catalog settings, in the Tools > Options > Infrastructure > Catalog Editor > Catalogs tab as shown below: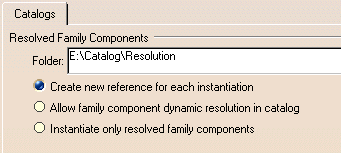 After resolution, each catalog description points to the corresponding resolved part (this link may also be displayed with the Edit -> Links... command). Whenever a reference part is modified, you use the Synchronize button from the Links dialog box to update your catalog.
By default, when a resolved description is synchronized, the corresponding part is always regenerated.