This page describes the options which determine the behavior of ...
Part Relations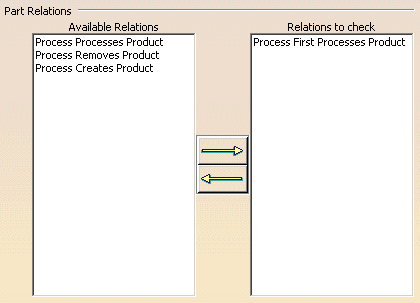 The arrow buttons above allow you to add and remove relation types to and from the list of Relations to check. The List Associated Activities of Product command uses the relations in the Relations to check column when determining the associated activities to display.

Highlight Unassigned Parts
The color selected from this listbox determines the color of unassigned parts in the 3D window.
Check Assignment of hierarchical parents